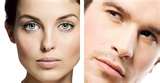 FACIALS

Customized Facials

A Customized Facial focuses on deep cleansing and thorough exfoliation of the skin on the face, neck and decollete. However, a good Customized Facial will also provide great relaxation, which will be achieved through a quiet and soothing environment, essential oils and the massaging of the shoulders, arms, hands, feet and scalp.

Corrective Facials

Corrective Facials are protocols involving active and corrective products and procedures that are focused on addressing skin conditions detected either at the consultation or at the time of treatment.

Regardless of the type of facial we may be performing at the time of your visit, a great deal of relaxation and a sense of well-being is always on the menu.


CHEMICAL PEEL RESURFACING

A Chemical Peel is a safe skin resurfacing technique that will address and positively affect skin conditions such as rosacea, hyperpigmentation, wrinkles, dehydration, uneven tone and laxity, just to name a few. Chemical Peels will also help the desquamation of precancerous cells. With the client's commitment and the aesthetician's dedication, the treatment will be a quick success.

Prior to the treatment, pictures will be taken, consent and health questionnaire forms will be filled out and a consultation will take place. This is the time when we'll be explaining the benefits and possible adverse outcome of a Chemical Peel. Proper qualification of the client - aspects that go from client's skin type to her/his commitment and ability to follow pre and post treatment regimen - is key to a positive outcome.

It is important that one talks to a qualified professional who uses good products and follows proper protocols for this excellent tool for the improvement of the skin appearance and health.
MICRODERMABRASION
Microdermabrasion Skin Resurfacing can reduce the effects of aging on our skin. Years of sun exposure and the aging process take their toll on the skin, creating lines, wrinkles, and changes in texture and color. Not only is the face a likely victim of these changes, but the neck, chest, cleavage, arms and hands may be affected as well.
Microdermabrasion Skin Resurfacing is a treatment that soften wrinkles, minimize fine lines, improves skin texture and color by removing the topmost layer of skin leaving it more supple and vibrant. Skin Resurfacing also stimulates the elastic tissue beneath the surface of the skin resulting in a healthier and firmer appearance. Skin Resurfacing treatments are normally administered by a trained clinician, nurse, aesthetician, or physician. A wonderful alternative or compliment to chemical peels, Microdermacrasion Skin Resurfacing treatment is non-invasive, pain-free and requires no down time after treatment.
The length of the treatment and number of treatments vary depending on skin type and condition. Results are gradual but highly effective. Most people experience softer, smoother skin after their first treatment.

DERMAPLANING
Among the many aesthetics modalities for skin rejuvenation, dermaplaning is one of the most popular one. Dermaplaning consists of mechanical exfoliation of the epidermis using a surgical blade that not only desquamates dead skin cells for the improvement of texture, hyperpigmentation and the ability of the skin to be more receptive to nourishing, corrective and hydrating skin care products, but also temporarily removes unwanted vellus hairs, which contrary to popular belief, do not come back coarser than they were before. Compared to Microdermabrasion, Dermaplaning may be a preferred method of exfoliation because it does not have the suction element of the Microdermabrasion tool, which is detrimental to individuals with overly thin skin or on blood thinner medication, in which case bruises or damage of capillaries can occur. When compared to certain levels of Chemical Peels, there is absolutely no downtime involved. Due to the nature of the tool, Dermaplaning cannot be performed in the eye area, nose, neck or decollete, whereas both Microdermabrasion and Chemical Peels can. Like any other of our modalities for rejuvenation of the skin, we will determine whether or not Dermaplaning is the best option for each individual at the time of service. This is a service that can be performed on its own or be a part of one of our Corrective Facials.

MINOR SKIN IRREGULARITIES TREATMENT
The Skin Classic High frequency technology for the rapid treatment of minor skin irregularities such as telangiectasia (distended capillaries), spider naevi (flat red spots), cherry angiomas (raised red spots), skin tags, hyperpigmentation, milia, cholesterol deposits and cystic acne. The Skin Classic treatments are quick, precise and non-invasive. Small skin tags or blood spots disappear immediately and hyperpigmented areas such as "liver" or "age" spots will crust in a few and heal in a 7 to 10 days. No anesthesia is required and there is minimal discomfort for the client.
The Skin Classic procedure may be added to a skin care protocol or as a stand-alone service. Either way, the results are sure to address bothersome distractions and treat them effectively.

EYE LIFT TREATMENT
A key step in reducing puffiness is the combination of diuretic ingredients and lymphatic massage. It is a great treatment to have just before an important event, right when you want to look your best.

Eyes will look rested and youthful from the first treatment. Results will typically last for about two weeks, but this varies from individual to individual, according to their genetics and depth of wrinkles. However, consistent treatments will continue to stimulate collagen synthesis and improve elasticity of the delicate tissue in the eye area, thus causing a cumulative effect in the improvement of such tissue. With time, it is possible to space treatments further apart.
This is a service that can be performed separately or as an add-on to any or facial treatment for a discounted fee.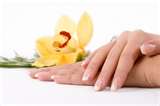 HAND REJUVENATING TREATMENT

We all know that the aging of our skin varies according to intrinsic and extrinsic factors. Intrinsic factors that affect the way our skin ages are basically, genetics and health conditions, while some of the extrinsic factors include habits - smoking, sun, excess alcohol and caffeine -, life style - stress, lack of exercise - and environment - pollution/air quality, humidity. There is little we can do for our genetics, but we are basically in control of our habits and life style. As far as environment goes, some things we can control and some we cannot.

One of the signs of age are those spots that show up on our hands - which may not exactly match our chronological age – and some of us do not want to see them there.

A series of the Hand Rejuvenating Treatment I perform will help get rid of most dark spots, smooth out skin and cuticles and give your hands a youthful feel and appearance.



MICROCURRENT FACIAL SCULPTING
Also called "lunch time facelift", Microcurrent Facial Sculpting technique is a low cost painless alternative for those wishing the results of surgical cosmetic treatments. The treatment uses eight different waveforms of microcurrent, which stimulate the 32 of the 53 facial muscles using traditional acupuncture points of the face and body. It is the best alternative for women and men who wish to get their youthful looks back. Although the spectrum of microcurrent applications in the medical arena seem to be endless, the primary mechanisms of action that support the efficacy of this incredible technology are very consistent and concise: muscle re-education, increased blood circulation, protein synthesis and membrane transport, increased natural collagen production, increased natural elastin production, increased ATP (adenosine triphosphate) levels, increase of lymphatic drainage, and iontophoresis (the penetration of products into the deeper layers of skin). A literal arsenal to combat the signs of aging! All this translates into elimination of fine lines, creases, and wrinkles, restoration of the glow of youthful skin, visible firming, contouring and lifting of overall droop and tightening of sagging jowls, double chins, and fatty cheeks.
We offer this service with or without elastin infusion. This elastin infusion will promote an even more dramatic, immediate improvement of texture and appearance of skin. A small fee will be applied if you wish to add Dermalastyl, the product containing a proprietary unique ingredient called Tropoelastin, the natural precursor to elastin.

LED LIGHT SKIN REJUVENATION
LED Skin Rejuvenation is the interaction of light, delivered through Light Emitting Diodes (LEDs), to activate cell receptors stimulating them to produce collagen. One of the original applications for LEDs was PhotoDynamic Therapy (PDT), using photo-activated creams (Levulan®) for the treatment of actinic keratosis and pre-cancerous lesions. As it often happens, Aestheticians learned about this marvel and, along with dermatologists, decided to experiment with it to promote Skin Rejuvenation for those seeking even-toned, blemish free, glowing, fresh looking skin. This simple tool turned out to be a marvel that does just that, painlessly and in a very relaxing fashion.
Light Therapy has been known for its beneficial effects in the human body for centuries. NASA utilizes LED technology in space to promote wound healing and tissue growth.

Red (red light), Infrared (invisible light) and Blue are the main colors of LED Light utilized for correction of conditions, such as rosacea and hyperpigmentation and acne. Pore size and scars commonly associated with acne will also be addressed by LED Light Therapy.

LED Light Treatments will have an amazing positive impact in the body and will stimulate natural collagen and elastin synthesis, reduce inflammation, calm sensitive and stressed out skin, increase RNA and DNA synthesis which will help repair damaged cells, increase blood circulation and lymphatic system activity, sooth sore muscles, increase moisture retention and oxygenation of skin cells.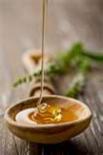 BODY SUGARING HAIR REMOVAL

Following my parameters of sanitation and safety along with effectiveness, I decided to provide hair removal services using an all natural product.

When performing sugaring, the professional will have her hands sanitized and gloved before touching the paste jar. The sugar portion picked at the beginning of the service will be used for the entire service or services; facial hairs will obviously be removed first. Also, all parts being treated will be disinfected prior to starting the service.

Because sugar in high concentrations will not harbor or breed bacteria, there will never be any in the jar. As for safety, sugaring is my choice because the paste is made with natural ingredients such as sugar, water and lemon juice. The Alexandria Professional Sugar Paste contains no fragrance, which reduces the incidence of allergic reaction associated with artificial fragrances added to cosmetic products. Due to the low heat of the sugar paste, the skin will never be burnt or scarred. Sugaring is definitely a less traumatic method of hair removal.

In my practice I perform hair removal on the face, including eyebrows, upper lip and chin. Vellus hair (peach fuzz) can also be safely removed from the entire face. Other areas to be treated include arms, bikini for women, underarms and back and chest for men.

Body sugaring can be considered an art and has been passed along for generations since Cleopatra. Its uniqueness comes from the method utilized to remove unwanted hair from all parts of the body. Unlike the traditional waxing, sugaring is not done with spatulas or strips, but with gloved hands. And here is where sanitation comes to the picture. More often than people think, professionals utilize the same spatula throughout the entire service, dipping the same spatula over and over into the wax pot which contains the wax that will be used for every client until they need to start another pot. And the cycle will start again.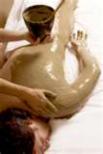 DETOXIFYING / HYDRATING BODY WRAPS

With the intention of promoting smoother, hydrated and detoxified skin, I offer body wraps in which I utilize Dead Sea Salt and Hungarian Wellness Mud. These are high quality products supplied by Alexandria Professional, the same company that supplies me with sugar paste and pre and post body sugaring products.
Dead Sea Salt as well as mud have been known for their therapeutic properties since antiquity and research has shown that claimed benefits are irrefutable. At my practice I use these products to do body wraps. In addition to greatly improving the results of hair removal treatments, detoxifying and hydrating the body and skin, they are a great way to relax and recover from daily stress.

EYEBROW AND LASH TINTING

Following my standards, I perform brow and lash tinting with care. When performed with attention to detail and the use of safe and efficient product, brow and lash tinting is a way of enhancing eyebrows and lashes color and covering of gray hairs in those areas, eliminating the need to pencil in the eyebrows or apply mascara every morning.

For this service I use a German product whose ingredients are peanut oil, lanolin and sunflower. Its superior quality ensures long lasting results and the natural active ingredients make it a safe product for all skin types.

HAND AND FOOT TREATMENT


For those hard working hands or tired feet in need of nourishment and care, a good treatment is just a blessing. Our product of choice for these treatments is the Eco-fin, a petroleum-free alternative to paraffin. This product uses a blend of palm, soy, jojoba and organic coconut oils, plus shea butter, vitamin E and essential oils that will moisturize and leave the skin soft and supple.

Following our hygiene high standards, this treatment is done using disposable, one-time use supplies.

PRESENTATIONS

In my field, one needs to study constantly and read specialized materials that will keep one informed and up to date with the ongoing pace of science, technology and trends. Aware of this, I am constantly reading, taking courses, attending seminars and conferences and networking with my fellow professionals.

Sharing information and imparting the knowledge I have acquired so far is a total delight for me. Either during a consultation or informal conversations with friends and family, I enjoy passing on information that can help people take good care of their skin and themselves. However, it is at presentations that I can reach more people at one time, help them with questions they may have and satisfy their curiosity.

I offer this service at any location with an audience and will talk about topics I choose or requested ones.